With TB-SPEED, Solthis joins the fight to tackle tuberculosis!
Solthis to implement the TB-SPEED project in Sierra Leone to reduce childhood tuberculosis mortality in children under 5
communication | 20 October 2017 | Informations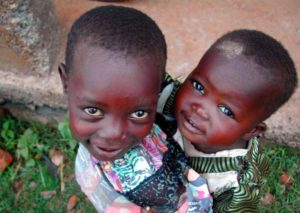 In September, the "TB-SPEED" project was launched by Université de Bordeaux, lead partner and coordinator of the project. Among a consortium made up of 8 institutions, Solthis is responsible for the implementation of the project in Sierra Leone. The objective of the project is to reduce childhood...
---
Guinea: operational research training to improve HIV care
communication | 9 August 2017 | Informations
With grants from the Global Fund's governmental session allocated to Guinea to fight HIV for the period of 2015/2017, Solthis, chosen as the sub-recipient of this grant by the grant's main recipient the CNLS (National Committee for the Fight Against AIDS in Guinea), has been implementing activities...
MORE NEWS